Shooting the 1862 Colt Police – original vs Uberti repro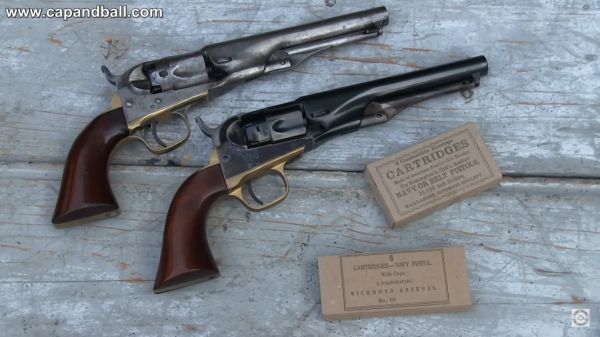 Continuing the original vs repro series: the 1862 Colt Police is one of the best looking percussion revolvers ever. Let's compare an original made in 1862 to the Uberti repro. And let's shoot them both of course!

As the civilian market for pocket pistols increased, Colt designed scaled down versions of its popular 1851 Navy and 1860 Army revolvers. The 1862 Pocket Navy retains the octagon barrel and hinged loading lever of the 1851 Navy, while these 1862 Police models are a miniature of the 1860 Army, with fluted cylinder, streamlined round barrel and "creeping" loading lever.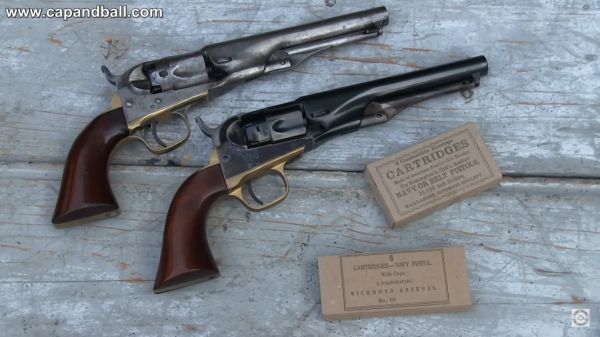 The 1862 Police was intended for security personnel. Like the every firearm in those times, the 1862 Police saw production numbers boosted by the American Civil War. Cca 28,000 of the type
were manufactured out of the Colt Patent Firearms Company in Hartford from 1861 to 1873.
The Pocket and Police were the last two muzzle loading models to be produced by Colt and together they totaled approximately 47,000. About 19,000 were the model 1862 Pocket Navy.
---
Please note, that the product can be shipped only dealer to dealer and only within the EU or can be picked up at our store personally!
---
| | |
| --- | --- |
| | 352 € |